Working Sm@rt with OneNote
Working sm@rt with OneNote training is a learning solution focused on sustained behavioral change, enhancing information management and collaborative communication.
Priority Management is leading the way in developing training that integrates international best practice self-management strategies and the technology to support it.
The WorkingSm@rt using OneNote program shows participants how to integrate information management best practices using OneNote as the implementation tool.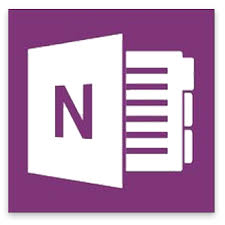 The key to success lies in the ability for teams to work together without the constraint of being together.
Whether the challenge is virtual teams where geography is an issue or just the reality that team schedules do not line up to allow us to meet, we must be able to overcome the constraint.
Now it is possible to collaborate in a way that maximizes flexibility and minimizes the places you need to look to find key information or data.
Find everything you need for a specific project or subject in using your OneNote book, not your paper notebook.
This training is a great addition to Working Sm@rt with Outlook time management training when the amount of information you need to manage is substantial.  You will learn to create tasks from OneNote that will populate on your To-Do Bar in Outlook without having to switch applications.
Public workshops in Toronto are available and this course can be delivered onsite at your office or online.
WHO SHOULD ATTEND?
This course is designed for users who take notes and use automated tools to organize and manage the notes.
PREREQUISITE
Students should be comfortable in the Windows environment and be able to use Windows to manage information on their computers. Specifically, they should be able to launch and close programs; navigate to information stored on the computer; and manage files and folders.
OBJECTIVES
You will create, edit, organize, and enhance notes and also integrate them with other applications using Microsoft OneNote.  Learn how to create tasks that will populate in Outlook.
COURSE OUTLINE
Introduction: Effective Information Management
Understand today's information management issues that affect your performance at work.
Decide which aspects of information management you want to improve.
Module 2: Getting started with OneNote
Understand the basic concepts of OneNote.
Understand the structure of OneNote notebooks.
Know how to create, save, share, open and close a notebook.
Use a Notebook to support a project.
Module 3: Taking notes
Inserting notes in sections and pages.
Create and use templates to facilitate your individual and team note-taking.
Inserting different types of information.
Managing space in pages.
Module 4: Working as a team in shared Notebooks
Use OneNote in a docked session to easily link information from an application or from the web.
Manage shared notebooks.
Work as a team in a shared notebook.
Manage different editions of a notebook.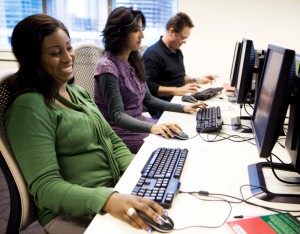 Module 5: Linking, tagging and locating notes
Link two pieces of information.
Tag your information.
Retrieve your information using links and tags.
Module 6: Integrating OneNote with Outlook
Use OneNote to support your daily activities in Outlook.
Toronto & Other Locations
To view the dates of our OneNote courses, please click here to view the product in our shopping cart.
For all other cities in North America, please contact us directly.