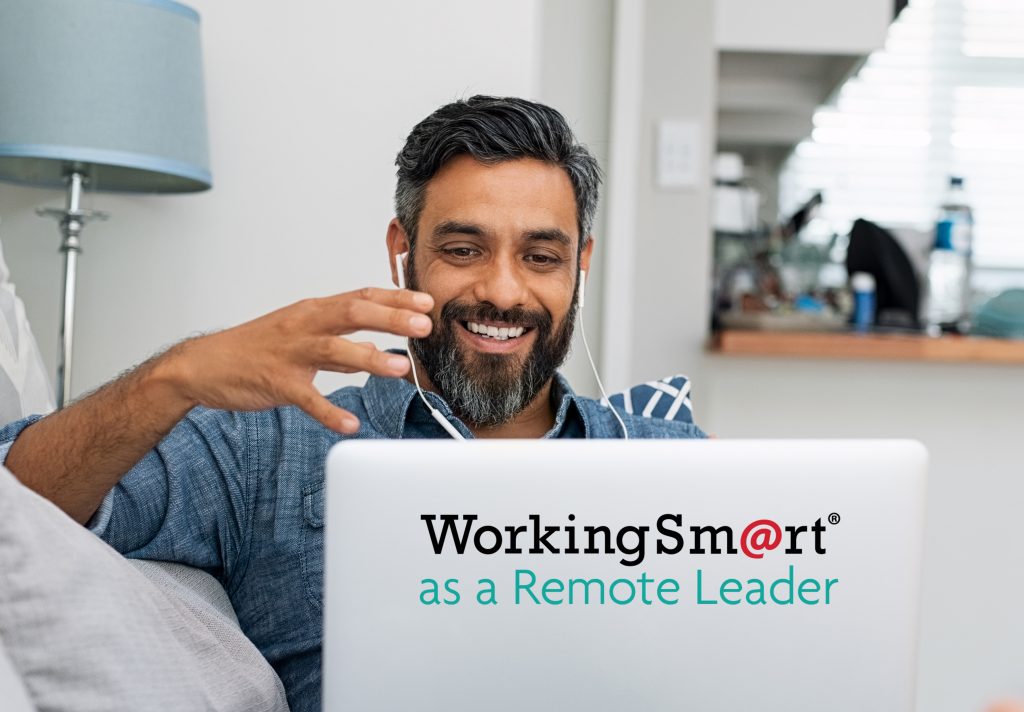 Remote leadership essentials: keeping them engaged, collaborative & productive
Virtual Training to Help You and Your Team
Steps to contain the current COVID-19 virus require many employees who normally work from an office to now work from home. This presents challenges to stay connected, engaged and productive. These challenges are magnified for people leading remote teams since they can no longer rely on many of their proven face-to-face leadership techniques.

With 40 years of experience, Priority Management is an established, global leader in the area of workplace productivity. Our team developed this impactful and practical online workshop to help leaders keep their teams productive and engaged while working remotely.
Learning Outcomes
Defining the remote leadership role
Identifying top drivers for remote team engagement
Exploring trust and accountability
Investigating collaboration techniques
Practicing techniques for individual engagement
Establishing team engagement
Using technology to improve collaboration
Creating a team agreement
Supporting your team through crisis
At a Glance:
Who Should Attend
Employees encouraged or mandated to work remotely. New or existing team members who are now collaborating and communicating more frequently with other peers in a remote workplace. Those interested in setting standards and processes of working virtually.
Format:
2-hour, instructor-led online session
30 days of support through group coaching sessions
Tools Provided:
​
---
Detailed Synopsis:
Priority Management's WorkingSm@rt using Microsoft Outlook Workshop has been developed to empower you to take control of your work. Priority Management teaches you how to change behaviours and optimize the use of technology to take control of your time, productivity, collaboration and work results.
Unit 1: Being Productive
This unit will introduce you to the key elements to help you refine your organizational toolkit with an increased understanding of working on those areas that add greatest value and the need to prioritize. With this productivity platform in place, you will be in a better position to recognize and manage distractions and interruptions.
Unit 2: Setting Yourself Up to Work Sm@rt
You will gain a deeper understanding of what's available in the Outlook "toolbox" and set up the main components to enable you to work smart with enhanced focus. Learn how to increase your productivity and eliminate unhelpful habits.
Unit 3: Manage Your Emails Effectively
We will show you how to manage your emails. You will learn ways to manage emails you can't act on immediately and learn how to deal with low priority emails. We will show you effective ways to file and find your mail and stay with your priorities regardless of the volume of email traffic.
Unit 4: Managing Commitments to Enable a Sense of Achievement
You will learn the importance of the Outlook Calendar and how to avoid becoming a victim of "planning fallacy". The exercises will help you become a more proficient time manager and begin the process that ensures a sense of achievement.
Unit 5: Achieve Better Results Through Effective Communication & Delegation
Learn how to plan, capture and follow up effectively on important communications and delegations.
Unit 6: Priority Planning for Results
You will discover how the planning process works for you. The planning cycle will help you become more strategic in your daily choices. Through consistent on time delivery you will be able to have a greater sense of accomplishment individually and as a team member.
© Priority Management International Inc. All rights reserved. "Priority", "WorkingSm@rt" and "A Better Way To Work" are registered trademarks of Priority Management International Inc.